May Is Better Speech Month Mini Poster
You know that May is Better Hearing and Speech Month, but how can you let everyone else know? SpeechPage to the rescue! Download and print our handy FREE colorful May is Better Hearing & Speech Month Mini-Posters! PLUS Our FREE Bulletin Board Borders are customized for Speech Month!
Better Speech and Hearing Month Posters are designed to help you let everyone know about our profession's special month!

PLEASE NOTE: By downloading and viewing any of the free offered items, you acknowledge that you will not use these for profit or for sale, and that SpeechPage assumes no liability for the use or misuse in anyway of the information or materials provided.
SpeechPage Speech Month Borders! 2018
Click filename below to access file
SpeechPage Speech Month Poster Everyone Communicates 2017
May Is Better Speech Month What SLPs Do Poster 2015
May Is Better Speech Month Flower Poster 2013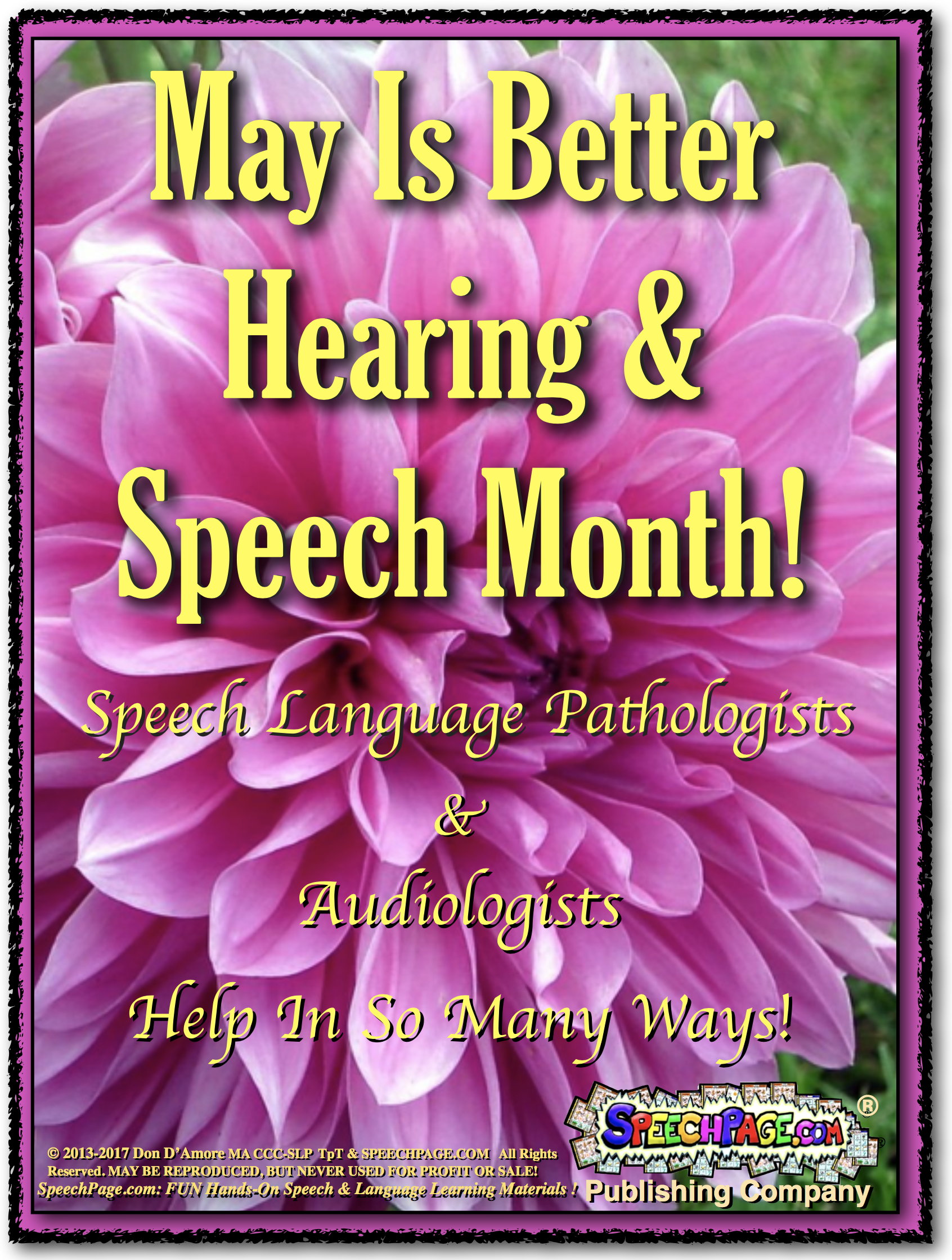 May Is Better Speech Month Mini Poster 2012
SpeechPage carries many FUN Speech Therapy Hands-On Learning Materials!
CHECK OUT THESE LANGUAGE CONCEPTS SETS:
INTERACTIVE Connected Concepts 5A!
Learn Shapes & Sizes Interactive 3A
©SpeechPage.com Publishing Company


SpeechPage.com Publishing Co.
P.O. Box 356
North Olmsted, OH 44070

Info @ SpeechPage.com

FAX in your P.O. to: 1-904-216-5478
(S&H FOR PO's is 10% of order, Min. $5)
© SpeechPage.com